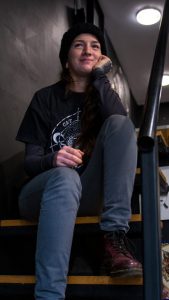 I've been drawing my entire life, and I have studied this art since high school.
I graduated from the National School of Fine Arts "Iliya Petrov", after that I was in the National Academy of Arts.
My career as a tattoo artist started in 2013. Usually, I prefer not to limit myself based on style. Yet, the ones that I like the most are black & grey realism, portraits, floral motifs, blackwork & geometry.